postponed !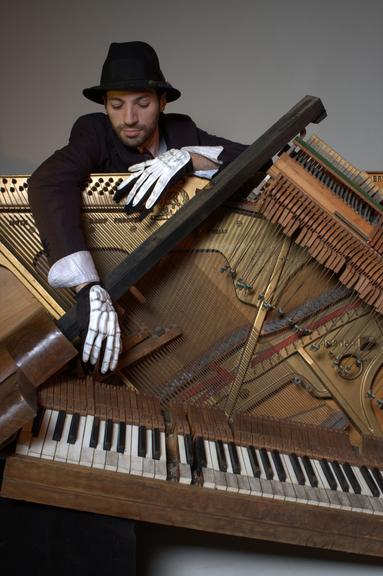 Brian Marsella: piano
Aufgrund der eingeschränkten Reisemöglichkeit muss das Konzert von Brian Marsella auf nächstes Jahr verschoben werden. Wir ersuchen um Verständnis... Ihr P&B-Team
Brian Marsella is a pianist, composer, band leader, and educator rising in the ranks of New York's young music stars. He is a pianist who can be virtuoso and adventurous at the same time; critic Peter Margasak described his style as 'Herbie Nichols or Bud Powell playing at warp speed.' Growing up in Bucks County, PA, Marsella taught himself to play the piano by ear, listening to his father play the saxophone and vibes. In Slovenia, he has performed with his Trio (Trevor Dunn and Kenny Wollesen) and the quartet Banquet of the Spirits. Marsella is an indispensable component of John Zorn's marathons and other projects.
https://www.brianmarsella.com/