postponed !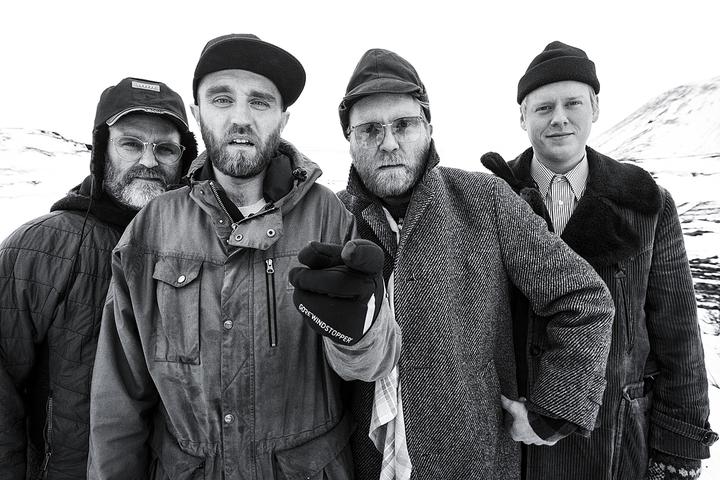 Óskar Guðjónsson: saxophones
Ómar Guðjónsson: guitars, bass
Davíð Þór Jónsson: piano, hammond organ, synthesizer, bass
Magnús Trygvason Eliassen: drums, percussion
Wir stellen ab ca. 20h auf "Now Live" und dann öffnet sich automatisch ein Fenster, wo Sie via Vimeo kostenlos und ohne irgendeine Registrierung das Konzert miterleben können. Wir ersuchen Sie aber, dieses Projekt über "Pay as you wish" zu unterstützen. Vielen Dank & Willkommen im virtuellen Club!
We switch over to "Now Live" from about 8 pm and then a window opens automatically, where you can watch the concert free of charge and without any registration via Vimeo. If you want, you can support this project with "Pay as you wish". Thank you & welcome to the (virtual) club!
All based in the greater Reykjavík area, ADHD is a four-piece band that consists of four old friends and colleagues. The four of them have been working together in various projects and bands for more than a decade (and even a little bit longer than that…). In 2008 it was decided that it would be a good idea to put together a band, which is ADHD, and play a few shows in Iceland. The chemistry between the four players was immediate and the following year their debut album, self-titled adhd, won them stellar reviews, as well as "Jazz-album of the year" at the Icelandic Music Awards.
Now, three albums after that (adhd2, adhd3 and adhd4, which all got great reviews, nominations for the Nordic Music Prize, etc. ), and after extensive touring in Europe and Iceland, ADHD are finishing and releasing their 5th album in collaboration with Contemplate-music in Berlin, on the 31st of October. adhd5 was recorded in Sundlaugin Studios by Ívar Ragnarson. Ívar also mixed the record and it was mastered by mr. Haffi Tempó.
The record contains 8 songs that were written all over the place; a few were written in January this year when the band had a few days off on a European tour and got to spend those days close to Bad-Meinberg in Germany at a very good friends house. Others were written in the studio or at some home or…The songs are a very dynamic mixture of a lot of elements; melancholic at times, cheerful, soft, loud and everything in between.
ADHD performances an organic event and therefore the band decided to record this album live, to reflect the live performances.
The members of ADHD are very active in both the Icelandic music scene, as well as abroad. Their collaborators include amiina, Jim Black, Wadada Leo Smith, Skúli Sverrison, Sören Dahl Jeppesen, Tómas R Einarsson, múm, Ragnar Kjartansson, Sin Fang, Samúel Jón Samúelsson and many many others.