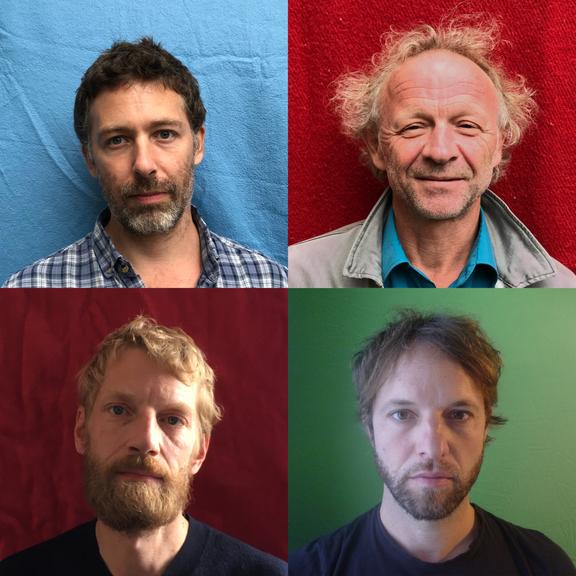 Franz Hautzinger: electronic trumpet
Fabian Pollack: guitar, electronics
Thomas Stempkowski: bass
Bernhard Breuer: drums, electronics
We start the live-stream (real time, stream is not on demand!) about 1/2 h before the show starts. By clicking on "Now Live" a window opens, where you can watch the concert free of charge and without any registration. If you want, you can support this project with "Pay as you wish". Thank you & welcome to the (virtual) club!
Sorry this part has no English translation
QUADRANTs Musik ist frei von Reproduktion, die einzigen festen Parameter sind die einzelnen Musiker, mit ihren persönlichen Charakteren und ihren unverkennbaren Sounds. Dadurch hat diese Band auf der Bühne eine extreme Frische. Das Kredo ist gewohnte Pfade zu verlassen und Neuland zu betreten. Die Musik ist dennoch fernab von freejazz-chaos, da alle Ensemblemitglieder formalistischen und rhythmischen Bedürfnissen folgen, mit ihnen spielen, diese dehnen und verflechten. Polyrhythmik mit einem zirkularen statt linearen Aufbau sowie Motivverwebungen sorgen für Spannung und Entspannung. Die gekonnte Mixtur von Erwartetem mit Überraschendem ist das Geheimnis der Musik von QUADRANT.
http://www.franzhautzinger.com/
https://thomas-stempkowski.com/