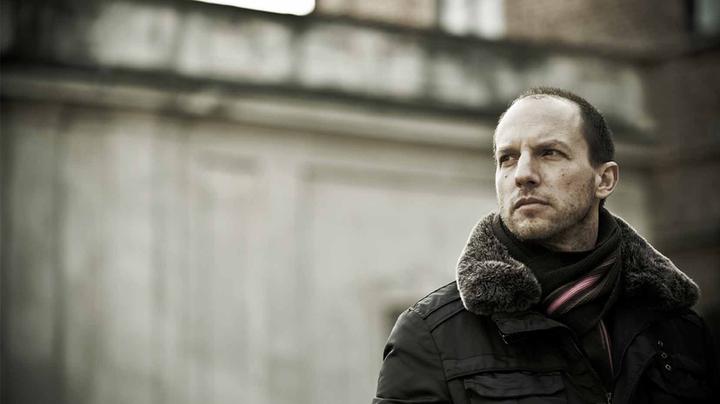 Antonio Faraò: piano
Mauro Battisti: bass
Vladimir Kostadinovic: drums
We start the live-stream (real time, stream is not on demand!) about 1/2 h before the show starts. By clicking on "Now Live" a window opens, where you can watch the concert free of charge and without any registration. If you want, you can support this project with "Pay as you wish". Thank you & welcome to the (virtual) club!
"I'm not often surprised by the recordings of musicians the way I was overwhelmed the first time I heard Antonio Farao' on one of his recent CD's. What amazed me was what I felt inside of me. There is so much warmth, conviction and power to his playing. I was immediately attracted to his harmonic conception, the joy of his rhythms and swing feel and the grace and ingenuity of his melodic improvisational lines. Antonio is not only a fine pianist but a great one." (Herbie Hancock)
Originally from Rome (Class of 1965), Faraò's musical sensibility together with a remarkable knack for melodic improvisation, have contributed to his reputation as one of the most respected pianists in the International scene. Faraò's style is unique: flawless technical proficiency, unbridled creativity and exhilarating vitality, and remarkable rhythmic skills.
Antonio Faraò was born into an extremely musical family. His mother was a known painter, his father was a jazz drummer. However, both of them had a great affinity and introduced him to the jazz music. By means of that he grew up listening to musicians such as: Benny Goodman, Count Basie, Due Ellington, Frank Sinatra and last but not least Ella Fitzgerald. Because of the parent's life pioneering Antonio Faraò gained the love for swing from them. First influenced by that style today's influences are different. At the age of 6 he started playing vibraphone which was followed by drum playing. Finally he began to play piano and he joined piano classes with Adriano Giustina and Riccardo Risaliti at a classical school. It was the Giuseppe Verdi Conservatory where Antonio Faraò studied for a degree. The completion of all studies was done after a period of 8 years.
Based on his early interest in Afro-American jazz music Antonio Faraò had idols such as Oscar Peterson and Errol Gardner until he discovered musicians like McCoy Tyner, Herbie Hancock, Keith Jarret, Bil Evans, John Coltrane, Miles Davis, Charlie Parker and Thelonious Monk. Just to name the most important examples. Among the musicians influencing him there also is to mention John Williams, composer of the famous film music for ET, Stars Wars Indiana Jones …
The "Jazz four Roses Competition Price" was awarded to him at the Ciak Theatre in Milano in 1991. The most prestigious "Competition of jazz piano Martial Solal" a competition of the city Paris which takes place only every ten years invited a small number of top international piano talents. Antonio Faraò as one of those talents won that extraordinary competition in 1998.
Antonio Faraò has worked with a number of great jazz musicians including a recording at the famous Abbey Road Studios in London with André Ceccarelli and the London Symphony Orchestra for the soundtrack of the movie "Anthony Zimmer" with the French actress Sophie Marceau in January of 2005. He has performed and registered with the likes of Franco Ambrosetti, André Ceccarelli, Daniel Humair, Mike Clark, Gary Bartz, Lee Konitz, Steve Grossman, Christian Mc Bride, Chico Freeman, Von Freeman, Miroslav Vitous, John Abercrombie, Richard Galliano, Toots Thielemans, Jack Dejohnette, Dave Liebman, Didier Lockwood, Benny Golson, Joe Lovano, Johnny Griffin, George Garzone, Cecil Mc Bee…and with the famous italian pop singer Mina.
He recorded for the German label "Enja records" three albums: "Black Inside" (1998), Thorn (2001) with Jack DeJohnette on drums, Chris Potter on tenor sax and Drew Gress on bass. On 2002 the album "Next stories" went public.
He recorded 4 albums with the label "Cam Record" included "Far out" in quartet with Bob Berg, and in trio the albums "Encore", "Takes on Pasolini" and "Woman's Perfume".
In 2010 he signs a first album with the French label Cristal Record "Domi" registered with Darryl Hall and André Ceccarelli.
His album Evan (2012 Cristal Records/Jando Music) registered in NY with Joe Lovano, Ira Coleman and Jack Dejohnette features an extraordinary cast of musicians, that follows as a natural consequence of their affinity and numerous past collaborations and recordings.
His latest album in quartet " Boundaries" has come out in the summer 2015 with Universal Verve Italy.
On 30 April 2015 and 2018, Antonio Faraò was invited to join the Unesco All Star Global concert in Paris and in St Petersburg to celebrate International Jazz Day together with Herbie Hancock, Wayne Shorter, Marcus Miller, Al Jarreau, Kurt Elling, Branford Marsalis, Terri Lyne Carrington… and many more.
In 2019 in Paris, Antonio received from the members of SACEM (French Society of Composers and Publishers of Music) the Price ACEG as best pianist.
He recorded his latest album ASTA (Bonsai) as a co-leader together with André Ceccarelli, Sylvain Beuf and Thomas Bramerie.