Almut Kühne / Gebhard Ullmann (D)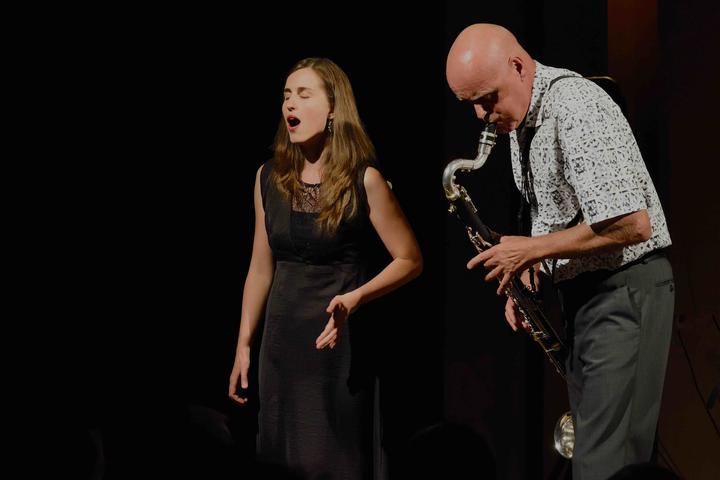 Almut Kühne: voice
Gebhard Ullmann: tenor saxophone, bass clarinet, sampler, looper
We start the live-stream (real time, stream is not on demand!) about 1/2 h before the show starts. By clicking on "Now Live" a window opens, where you can watch the concert free of charge and without any registration. If you want, you can support this project with "Pay as you wish". Thank you & welcome to the (virtual) club!
Almut Kühne and Gebhard Ullmann started their collaboration during an artist-in-residency of Ullmann in Willisau, Switzerland 2010. The first CD entitled 'Silver White Archives' was released 2014 and was nominated by the German Schallplattenkritik in the category Grenzgänge (crossing borders). Several concerts in Berlin, raving reviews, a nomination for the German Jazz Expo 2015 followed. Meanwhile Almut Kühne is the new vocal star on the improvised music scene.
Wherever this unique Duo performed - jazz festivals, jazz clubs, contemporary music and artist spaces - it received standing ovations.
http://www.almutkuehne.de
https://www.gebhard-ullmann.com/