Gustavo Firmenich's Tango & Jazz Quartet 'A Tribute to Astor Piazzolla' (ARG)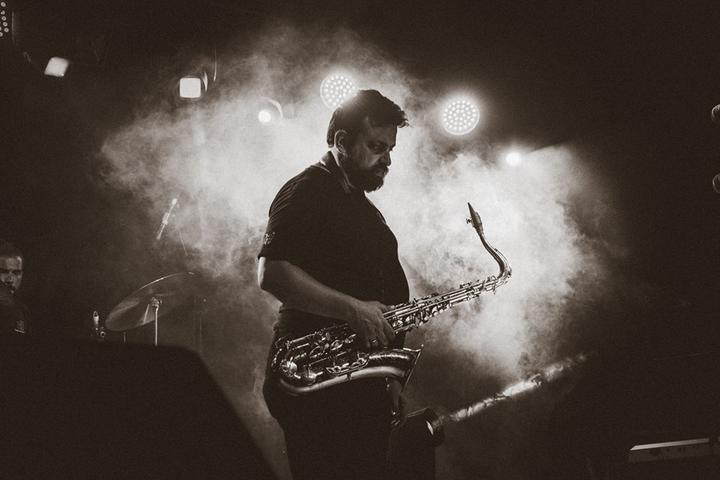 Gustavo Firmenich: tenor saxophone, clarinet
Horacio Acosta: piano
Martin Rao de Vita: bass
Mauricio Pasculli: drums
We start the live-stream (real time, stream is not on demand!) about 1/2 h before the show starts. By clicking on "Now Live" a window opens, where you can watch the concert free of charge and without any registration. If you want, you can support this project with "Pay as you wish". Thank you & welcome to the real & virtual club!
Their mellifluous mix of traditional tango rhythms and jazz harmonies has become hugely popular over the last few years as they have made the transition from the dancehalls of Buenos Aires to the world's biggest concert stages.
Whether you consider their music to be jazz or nuevo tango, TJQ are undoubtedly one of the most adventurous South American bands to have emerged in many a year. Whilst their unique sound owes a huge debt to the great Argentinian tango legend, Astor Piazzolla, Gustavo Firmenich and his superb quartet somehow manage to rescue this traditional music from the grip of nostalgic cliché.
http:// www.tangojazzquartet.com