5K HD 'Creation Eats Creator' (A)
sold out !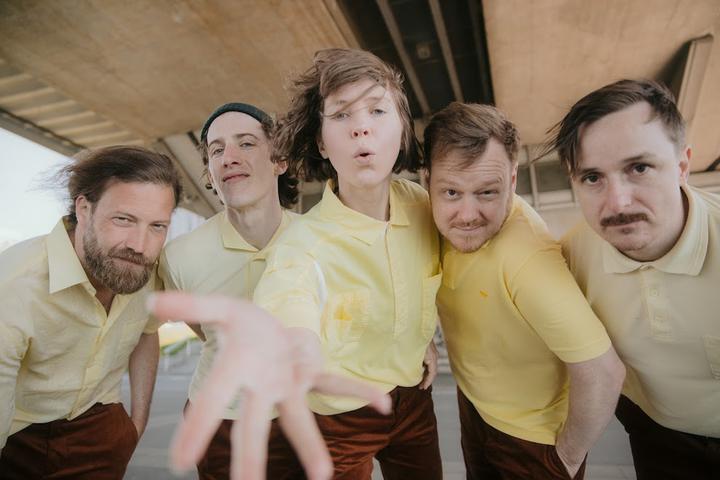 Mira Lu Kovacs: voice
Benny Omerzell: piano
Manu Mayr: bass
Martin Eberle: trumpet
Andreas Lettner: drums
We start the live-stream (real time, stream is not on demand!) about 1/2 h before the show starts. By clicking on "Now Live" a window opens, where you can watch the concert free of charge and without any registration. If you want, you can support this project with "Pay as you wish". Thank you & welcome to the real & virtual club! Attention: From the 19th of November the 2G+-Regulation (vaccined or recovered PLUS a negative PCR-Test, which is not older than 48h) is active. Mask required till you are seated. Mask required till you are seated!
5K HD consumes itself and gives birth to itself.
Having received multiple awards for its computerless electronica – instrumental sounds abstracted, distorted, modulated, until it's no longer clear who's playing what – the band now presents a purely acoustic album and tour: Creation Eats Creator takes "unplugged" to a whole new level.
The digital labyrinths of their previous songs are transformed into hypervisible acoustic works of avant-garde pop art – never before has it been so easy to see what you're hearing. Creation Eats Creator is the decoding, the full disclosure, the pure signal: acoustic, apocalyptic, intimate, dramatic, dissociated. Abstract sounds created with acoustic means. Making complex rhythms sound light and fluid has become something of a Viennese specialty. The five extraordinary musicians apply their unique playing techniques to tight broken-beat grooves and experimental sounds that emerge from the darkness to envelop the listener. Incidental noises are brought to the fore, aestheticizing things usually considered undesirable or uncontrolled.
It may sound like a handclap from an 808 drum machine, but it's really Andreas Lettner hitting several cymbals stacked on top of one another. Screams and static gush from Martin Eberles trumpet, supplanted by a gentle, fluting siren. Benny Omerzell prepares his piano with magnets and felt. Manu Mayr snaps the strings of his double bass to mimic the angular sound of an overloaded fuzz pedal. Everything on Creation Eats Creator is played live: no overdubs, no effects and no choirs – for the first time, Mira Lu Kovacs sings in harmony with her bandmates.
We don't have much time. I can only breath the air that you produce. (Justice)
My guilt trumps the pain, while I sit on your chest. (Effortlessly)
You had it coming. May I say that. (What If I)
Mira Lu Kovacs' lyrics depict humankind being consumed by its own inventions, allied with the natural world against itself. Is "Happy F***ing Life" a universal human right or is it destined to remain a Happy F***ing Lie for most? 5K HD attacks with serenity; their music marches implacably toward an unknown end. Creation Eats Creator floats in the ether, looking down at the Earth and asking: but what does it all have to do with me? Together with 5K HD, we wait for the end...but there's light in the tunnel.
https://www.spoon-agency.at/artist/5khd/