postponed !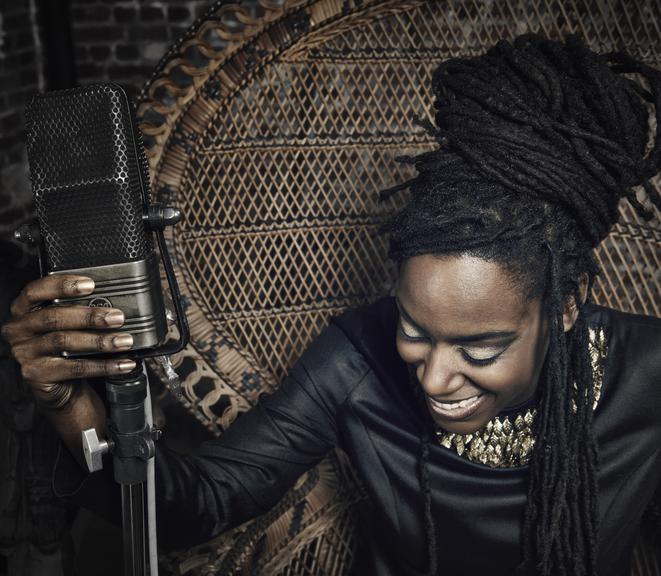 Das Management von Akua Naru informierte uns am 9. März, dass die gesamte Tour um ein Jahr verschoben werden muss.
Neue Termine: 15. & 16. April 2023. https://porgy.at/events/11006/; https://porgy.at/events/11005/.
Bitte entschuldigen Sie die neuerlichen Umstände, aber uns sind da wohl die Hände gebunden... Bereits gekaufte Karten bleiben gültig bzw. können gegen Gutscheine getauscht werden. Bleiben Sie uns gewogen. P&B-Team
Liebe Akua Naru Fans,
schweren Herzens teilen wir euch mit, dass wir uns entschieden haben die für 2022 geplanten Tourdaten ins kommende Jahr zu schieben. Das fällt uns nicht leicht, da sich Akua und ihre Band nichts mehr wünschen, als wieder auf der Bühne für euch zu performen. Nach reiflicher Überlegung erschien uns der Zeitpunkt für die Tour aufgrund der andauernden und Pandemie bedingten Planungsunsicherheit als ungeeignet. Darüber hinaus gibt es aus verschiedenen Gründen eine Verzögerung bei der Produktion des neuen Albums "The Black Magnificent" und es ist unser Anspruch mit neuem Tonträger und aktueller Musik auf die Tour zu gehen. Wir hoffen auf euer Verständnis und freuen uns auf euch im kommenden Jahr, thanks for being patient!"
Akua Naru is a Hip Hop artist, organizer, producer, activist, and scholar, whose work centers social justice advocacy and community building.
Her music, deeply nuanced, poetic and wise, theorizes the myriad experiences of Black women through rhyme along a sonic spectrum from Jazz to Soul. She is co-founder of the production/management company, The Urban Era, and, to date, has released four albums: "...the journey aflame (2011)", "Live & Aflame Sessions (2012)", "The Miner's Canary (2015)", and "The Blackest Joy (2018)"--alongside a wide range of additional artistic content.
​She has recorded with Tony Allen, Eric Benét, Angelique Kidjo, Tuneyards, Questlove, Georgia Anne Muldrow, Christian Scott, Rah Digga, Mulatu Astatke, Bernard Purdie, Cody ChesnuTT, and more.
Akua has performed hundreds of shows in more than fifty countries across five continents with her 6-piece band. She has been an invited lecturer at Harvard, Oxford, Cornell, Princeton, Brown, Fordham, University of Cologne (Germany), Ahfad University for Women (Sudan), and Pivot Point College (China), among countless others.
With her social justice work, Akua has collaborated with an array of individuals and organizations globally in order to instigate change.
​Akua Naru was a Nasir Jones Fellow at the Hutchins Center for African & African American Research at Harvard University (2018-19) and is an archivist/Race & Media Fellow at the Center for the Study of Race & Ethnicity in America at Brown University. She is the founder of theKEEPERS collective and inventor of theKEEPERS groundbreaking archive for women in hip hop.