canceled !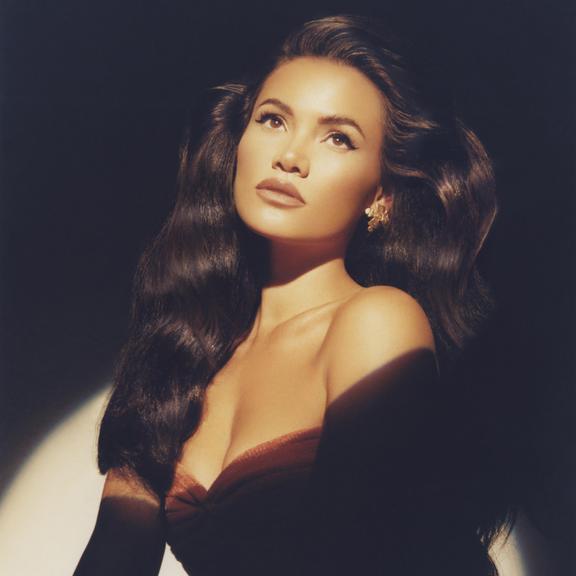 Die Veranstalter/das Management von Sinead Harnett hat uns über die Absage des Konzertes informiert. Bereits gekaufte Tickets werden zurückgebucht. Wir bedauern... P&B-Team
The organiser/the management of Sinead Harnett informed us about the cancelation of the concert. Tickets will be refunded. We apologize… P&B-Team
Lauded UK Los Angeles-based R&B singer and songwriter SINÉAD HARNETT's 2019 debut album, LESSONS IN LOVE , told the story of learning about her flaws and patterns and figuring out how not to repeat them. The LP yielded the breakout single " IF YOU LET ME," which has surpassed 70 MILLION streams on Spotify alone. Her highly anticipated forthcoming sophomore album, READY IS ALWAYS TOO LATE , celebrates being ready to embody the best version of yourself. In doing so, Sinéad fully acknowledges the lack of confidence and low level of self-worth of her past self in order to embrace the woman she wants to be in the present. " There's always been this theme of 'I'm not ready yet,'" she says. " I've really had to be disciplined in thinking of that little girl that was on the piano."
The album's title is also inspired by the common trope of not feeling ready for a serious relationship. As Sinéad explains, "I just kind of thought, 'How many times have I heard that from some fuccboi?' Like why aren't you ready for me now?" Through this cohesive body of work, Sinéad delivers uplifting anthems with messages around empowerment, individualism, unity, and community alongside more raw and vulnerable songs that explore how darker times of her past have affected who she is now as an artist. Sinéad's hope is for fans to feel like they're accompanying her on a journey of loving themselves. The album also features organic collaborations with a celebrated roster that includes EARTHGANG, MASEGO, VANJESS, LUCKY DAYE, and more. Ready Is Always Too Late is serving what Sinéad describes as " good soulful comfort."
Consider this 2021 project as a reintroduction to Sinéad Harnett, the rising R&B icon we truly deserve. Her narrative has been a slow and steady progression of coming from nothing to someone whose name you'll never forget. The gospel of Sinéad is vibrating on a higher level and while the rest of her story remains unwritten because we are all works in progress, this is only the beginning. "There's not a huge amount of Thai representation in R&B and in a tasteful way I would like to introduce people a bit more to my roots," she concludes. "You have to be authentic to be on the right path for yourself."
Music has always been the most stable force in Sinéad's life. It was a piano that became a cathartic outlet for her while growing up in North London and provided the therapeutic company that she so desperately craved from her separated parents. The daughter of a Thai mother and an Irish father, Sinéad has always been the archetype of a blended identity—it's no surprise that her own music is a reflection of this melting pot as well. Powerhouses like Lauryn Hill and Tina Turner have always spoken to Sinéad on a deeper level, filling her head with the intense feelings embedded in the fabric of R&B and soul.
While her musical ambitions weren't necessarily appreciated at home early on, the outside world didn't take long to notice Sinéad's budding talent once she started to find her voice while participating in talent shows at a local university. The reception she received was so encouraging that Sinéad was swayed to commit to building her confidence on the stage. Over time, her secret obsession expanded into a dream worth chasing and Sinéad made the leap toward making music her full-on career. She did everything from making bands with friends and performing on campus to recording in grungy studios and uploading demos on YouTube eventually leading to 320 MILLION LIFETIME STREAMS and high profile collaborations with producers like DISCLOSURE, KAYTRANADA, RUDIMENTAL, and GRADES.