Bill Frisell Trio feat. Thomas Morgan & Rudy Royston (USA)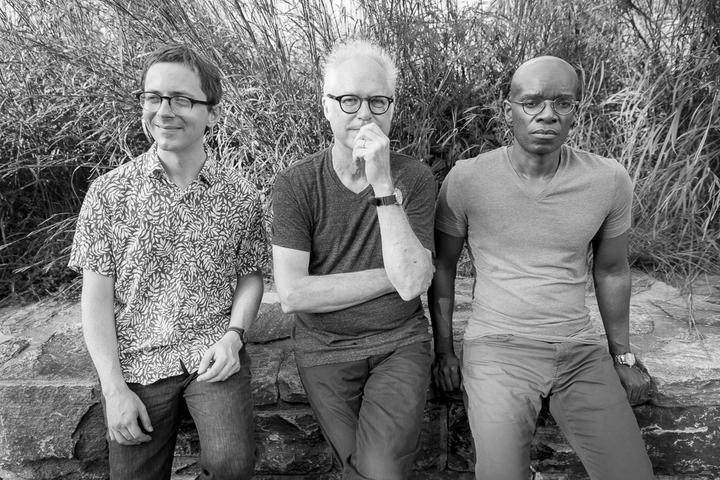 Bill Frisell: guitar
Thomas Morgan: bass
Rudy Royston: drums
Bill Frisell spielt mit diesem Trio nochmals am 7. Januar 2022
https://porgy.at/events/10723/
We start the live-stream (real time, stream is not on demand!) about 1/2 h before the show starts. By clicking on "Now Live" a window opens, where you can watch the concert free of charge and without any registration. If you want, you can support this project with "Pay as you wish". Thank you & welcome to the real & virtual club!
Bill Frisell's trio featuring bassist Thomas Morgan and Rudy Royston on drums is musically nimble enough to go anywhere with Frisell in the most spontaneous manner. They have a command of the sizable ouevre of Frisell compositions, as well as the popular, folk and standard songs that Bill enjoys interpreting on an ongoing basis. The trio's method is interactive, conversational and ready to groove at any moment, yielding fresh and surprising performances at every stop along the way.
A new trio album will be released before the tour with Frisell originals and interpretations of standards and songs from the American songbook, traditional songs.