Son of the Velvet Rat 'Solitary Company' (A)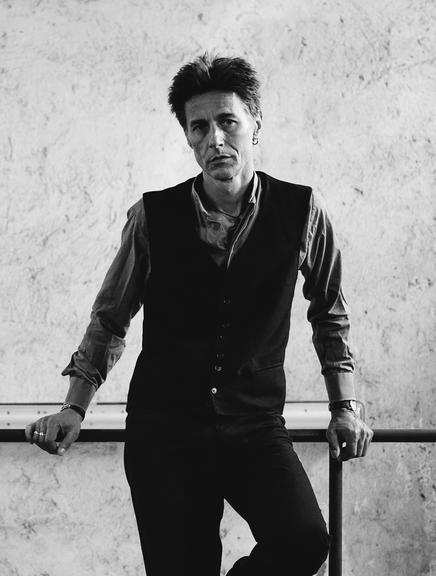 Heike Binder: organ, accordion
Georg Altziebler: guitar, vocals
Albrecht Klinger: bass
Muck Willmann: drums
We start the live-stream (real time, stream is not on demand!) about 1/2 h before the show starts. By clicking on "Now Live" a window opens, where you can watch the concert free of charge and without any registration. If you want, you can support this project with "Pay as you wish". Thank you & welcome to the (virtual) club!
Son of the Velvet Rat is the solo musical endeavor and masked identity of Georg Altziebler – sometimes shared with his wife, Heike Binder – who, having left their hometown of Graz, Austria and the cloistered safety of the Continent for the endless highway of America, finally settled along the edge of California's Mojave Desert in Joshua Tree in 2013.
Situated at the vanguard of Euro-Folk Noir, these songs build on the cabaret traditions of Old World masters like Georges Brassens, Jacques Brel and Fabrizio De André, now fused with the dark Old Testament prophecy and Kabbalistic visions conjured by New World visionaries Townes Van Zandt, Leonard Cohen or Bob Dylan.
The result is like some exotic desert fruit – equal parts bruised pulp and scarified skin, set off against the crepuscular glow of the violet horizon or blood pooled on the desert floor – all delivered in what accidental fan Lucinda Williams (guests on two tracks) calls Georg's "great sexy-gravelly voice," leavened by Heike's translucent harmonies, like roses circling a tattooed heart. (Paul Cullum)
http://www.sonofthevelvetrat.com