Känzig & Känzig Quartet (CH)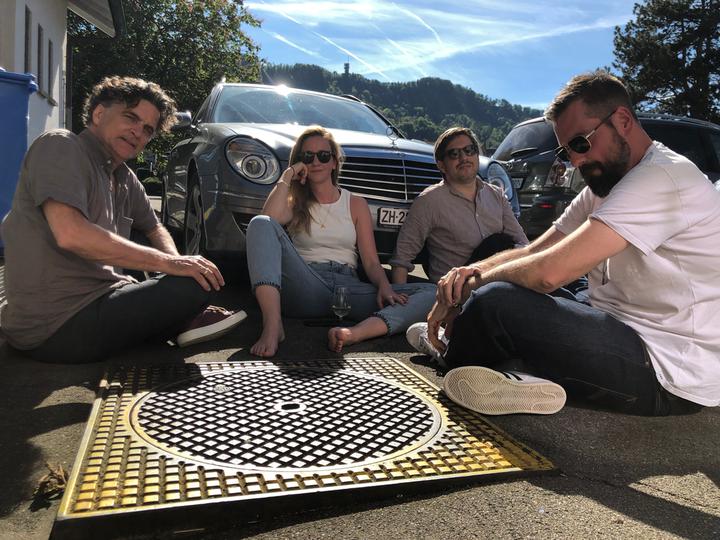 Anna Känzig: vocals
Jean-Paul Brodbeck: piano
Heiri Känzig: bass
Lionel Friedli: drums
We start the live-stream (real time, stream is not on demand!) about 1/2 h before the show starts. By clicking on "Now Live" a window opens, where you can watch the concert free of charge and without any registration. If you want, you can support this project with "Pay as you wish". Thank you & welcome to the real & virtual club!
Family on Tour – First joint concert tour by uncle and niece.
He's an established name in the international and domestic jazz scene, she has a voice as clear as a bell, one of the most striking of the contemporary Swiss music scene. Yet the professional paths of renowned double bass player Heiri Känzig and his successful niece, popular musician Anna Känzig, didn't meet for a long time. Recently, however, a music promotor encouraged the jazz musician to perform with his niece. The gig was enthusiastically received by the audience, and the performers clearly enjoyed it tremendously too, so – now accompanied by pianist and percussionist – a small concert tour has been arranged. The repertoire, after a couple of intensive songwriting sessions, has been increased by several original compositions.

Känzig & Känzig are not just related by blood, they are kindred spirits. Both professional musicians enjoy trying out new things and are free in their approaches and creativity. Heiri Känzig is convinced: "Good musicians are able to respond to every kind of music." And Anna also enjoys experimenting with different music styles and feels at home in several genres. At Känzig & Känzig's joint performances jazzy elements and popular passages fuse seamlessy and when the artists step out of their established domains the resulting magic is too good to miss.
http://www.heirikaenzig.com/
https://www.annakaenzig.com/