Bugge Wesseltoft / Magnus Öström / Dan Berglund 'Rymden' (N/S)
TICKETS: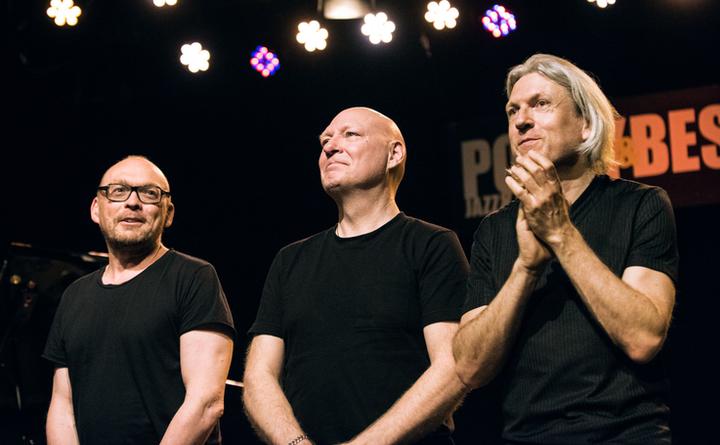 Bugge Wesseltoft: piano, fender rhodes
Dan Berglund: bass
Magnus Öström: drums
We start the live-stream (real time, stream is not on demand!) about 1/2 h before the show starts. By clicking on "Now Live" a window opens, where you can watch the concert free of charge and without any registration. If you want, you can support this project with "Pay as you wish". Thank you & welcome to the real & virtual club!
The award-winning Norwegian pianist Bugge Wesseltoft longed to play in a piano trio. As a great proponent of "European jazz as its own art form" (Quote Wesseltoft) he longed on something that comes close to his feelings and approach to musical expression. That's how he came to invite two friends and innovative forces in European jazz: Magnus Öström and Dan Berglund.
With their groups e.s.t. (esbjorn svensson trio) and Bugge's New Conception Of Jazz the three like minded artists created parallel music history, which dates back to the mid-90s. Both world wide touring formations defined a new, fresh sound on an international scale - with great openness for experimentation and radical thinking ahead. The result was an international music movement that became an inspiration of future generations.
With his artist platform (and record label) Jazzland, Wesseltoft was a pioneer and still is an important promoter in the modernization of Scandinavian jazz music.
The e.s.t. group performed as first band ever rock & jazz clubs, concert halls for classical music and of course the largest stages of music festivals worldwide.
The music of the new trio RYMDEN is based on three elements: melancholic & atmospheric songwriting, dramatically charged rhythms and virtuously played jazz of the highest level.
In this new band formation, the influences of modern jazz, Bach, film music and even rock music are clearly audible. Interwoven to a mature, relaxed concert experience. (Pressetext)