Andy Middleton & Piotr Wylezol Duo (USA/PL)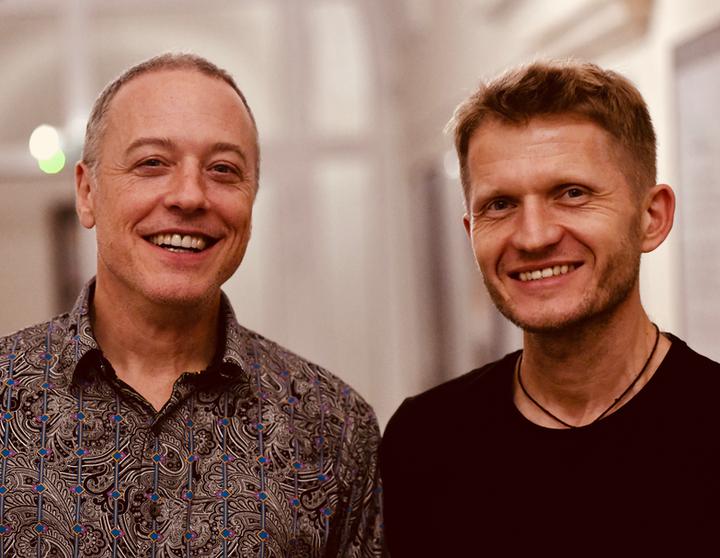 Andy Middleton: tenor, soprano saxophone
Piotr Wylezol: piano
We start the live-stream (real time, stream is not on demand!) about 1/2 h before the show starts. By clicking on "Now Live" a window opens, where you can watch the concert free of charge and without any registration. If you want, you can support this project with "Pay as you wish". Thank you & welcome to the real & virtual club!
ANDY MIDDLETON is one of the very top-tier saxophonists and jazz composers living in Europe today. He has performed and recorded with artists including Ralph Towner, Kenny Wheeler, David Holland Billy Hart, Maria Schneider, Richie Beirach, Renee Rosnes, Randy Brecker, Bob Mintzer, Lionel Hampton, Joey Calderazzo, John Abercrombie, Steve Rodby, Scott Colley, Adam Nussbaum, and Fritz Pauer. He has been Professor of Jazz Composition and Saxophone at the University for Music and Art of the
City of Vienna since 2006.
Andy Middleton himself is in a class of his own. It is a must to hear, see and experience how he constructs, searches and propels his solos… uncompromising playing, searching and bringing to light of the deepest and best in oneself. (www.draaiomjeoren.com)
Middleton is an individual who manages simultaneously to think, feel, produce, teach, question, evolve, search and to be aware of it when he finds the thing that he has been searching for. Unbelievable tone and mastery! (Jazz Turkey)
There is one soloist who truly stands apart from the rest of the crowd, and that is Andy Middleton. (Saxophone Journal, USA)
Andy Middleton represents the best of a new generation of jazz musicians. (Dave Liebman)
Here is the sax player with the courage to pursue his own voice. Here is improvising and writing in its best form - really pretty amazing! (Michael Brecker)
PIOTR WYLEŻOŁ is widely recognized as one of the leading Polish jazz pianists. With his latest, enthusiastically received album "Human Things", he writes a new chapter in the legendary Polish Jazz publishing series, thus fitting in the pantheon of the greatest Polish jazzmen in history. His CD "Children's Episodes" was nominated for a Fryderyk Award (Poland's equivalent of a Grammy Award), in the Jazz Album of The Year category. Piotr has had the occasion to work with a number of leading figures in jazz, including Gary Bartz, Billy Hart, Nigel Kennedy, Bennie Maupin, Janis Siegel, Ed Schuller, Urszula Dudziak, Tomasz Stańko, Mika Urbaniak, and many others. Wylezoł has been professor of jazz piano at the Krakow Academy of Music's Jazz and Modern Music Department since 2007.
This is one of the most interesting debut albums to come out in some time. A trio of young Polish musicians has created a musical atmosphere on this CD which is on a par with some of the finest work in this genre. (Jazz Forum, Poland)
http://www.andymiddleton.com
http://www.piotrwylezol.com/