Vincent Pongrácz & Synesthetic Octet 'UYA' (A)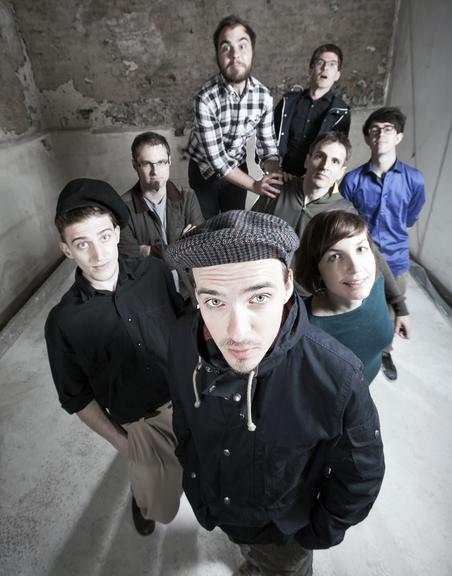 Vincent Pongrácz: clarinet
Doris Nicoletti: flute
Clemens Salesny: bass clarinet, alto saxophone
Martin Eberle: trumpet
Alois Eberl: trombone
Peter Rom: guitar
Manuel Mayr: bass
Lukas König: drums
We start the live-stream (real time, stream is not on demand!) about 1/2 h before the show starts. By clicking on "Now Live" a window opens, where you can watch the concert free of charge and without any registration. If you want, you can support this project with "Pay as you wish". Thank you & welcome to the real & virtual club!
Sorry this part has no English translation
UYA heisst das Comeback des 2013 im Wiener Jazzclub Porgy & Bess von Vincent Pongrácz gegründeten Ensembles Synesthetic Octet. Dem ursprünglichen Rezept treu geblieben, bewegt sich die von Pongrácz für die Band geschriebene Musik zwischen Hip Hop, Olivier Messiaen und Gil Evans. Wie bei den drei zuvor veröffentlichten Alben (Rastlos, Rastlos Remixed und In the Meanwhile Shoot Me a Movie) hat auch bei dieser Platte Renee Benson einen Gastauftritt.
Der Name der Formation ist inspiriert von Olivier Messiaen, der selbst Synästhetiker war. Die Ensemblemitglieder sind in verschiedenen Genres wie zeitgenössischer Klassik, Jazz und Hip Hop zuhause. Eigenwilligkeit, Feinsinn und musikalisches Verständnis welches die Musiker gemein haben, eint die Band und nimmt Gestalt an in den Kompositionen des Bandleaders. (Pressetext)
"...eine Art All-Star-Ensemble der jungen heimischen Szene..." (Falter)
https://www.vincentpongracz.com/