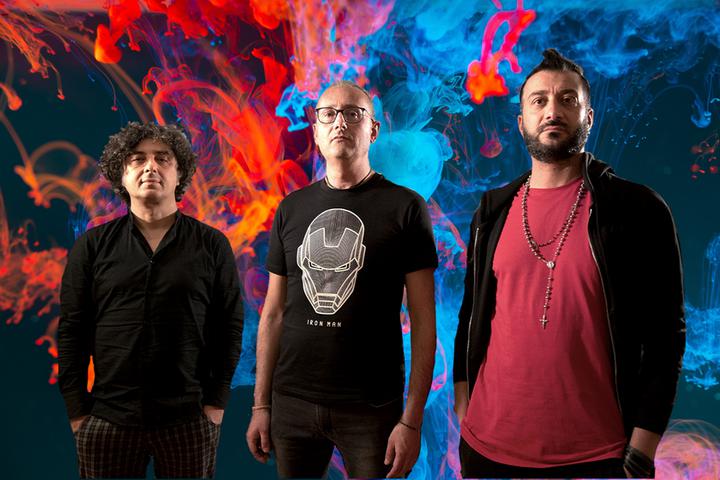 Pasquale Stafano: piano
Giorgio Vendola: bass
Saverio Gerardi: drums
After the great success of the last album "Mediterranean Tales" released by prestigious German label Enja Records by Matthias Winckelmann in 2020, the Italian pianist and composer Pasquale Stafano presents the new trio project and album "Sparks".
The trio is completed with Giorgio Vendola on double bass and Saverio Gerardi on drums, eclectic and emotionally tuned musicians who manage to create the perfect sound for Pasquale Stafano's music.
The pianist Pasquale Stafano performs all over the world and in the latest years mostly in Asia in the most important jazz festivals, theaters and jazz clubs, collaborates with great musicians such as Fabrizio Bosso, Gabriele Mirabassi, Javier Girotto, Michele Rabbia, Valtinho Anastacio, Yeahwon Shin, Adam Baldych and he has recorded 7 albums as leader and others as a sideman. As Composer he is co-author of part of the movie soundtrack of Korean movie "Chronicle of a blood merchant", his composition "Milonguita" was recorded by 12 Cellists Der Berliner Philarmoniker in their album "Hora Cero" by Sony Classical.
"Sparks" is a metaphor for life, it is a reflection on the world to describe and tell, in a lucid and dreamy way, as in front of an author's painting, the multiple emotional experiences, the past memories, the clippings of real and imaginative journeys. Everything returns to shine among the engaging sounds like "sparks" that light up and give the taste of time, immersed in crackling emotions that lead from the frenzy of everyday life to the depth of landscapes of the soul.
Pasquale Stafano has created his own particular style capable of perfectly declining the various conjugations of jazz and going even further. His compositions, sometimes touching, other sharp, have the unique power to make his music poetic, communicative and exciting.
- "Be Spark that lights up the life" -
"Stafano's solos flow with elegance and precision" (Ian Patterson - All About Jazz)
"Pasquale Stafano has a great technique that gives him immense piano authority" (Luis Bacalov - Oscar Award Winner)
"Pasquale Stafano is capable of creating emotional melodies worthy of the most beautiful film soundtracks" (CC News Korea)
https://www.pasqualestafano.it