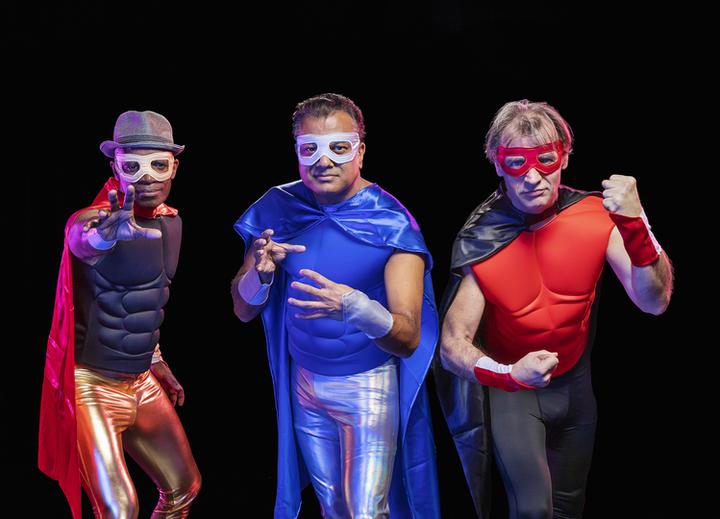 Rudresh Mahanthappa: alto saxophone
François Moutin: bass
Rudy Royston: drums
One of the era's definitive saxophonists, Rudresh Mahanthappa has topped numerous jazz critics polls over the past 15 years. His recordings are regularly recognized as among the best of the year, and his cast of collaborators includes artists who have earned similar distinction, including pianist Vijay Iyer, guitarist Rez Abbasi, and saxophonist Steve Lehman.
The last time Mahanthappa went into the studio with bassist François Moutin and drummer Rudy Royston they recorded one of the decade's most acclaimed albums, 2015's Bird Calls (ACT). The quintet session with pianist Matt Mitchell and trumpeter Adam O'Farrill featured the altoist's original compositions inspired by the extraordinarily rich idiom forged by bebop architect Charlie Parker. In many ways, his new album Hero Trio is a companion piece to Bird Calls, but this time Mahanthappa draws directly on the music of his formative influences. Slated for release on the British label Whirlwind on June 19, 2020, Hero Trio offers a revelatory window into his wide-open aesthetic with a disparate program that begins and ends with Bird.
Mahanthappa says, 'After having released 15 albums of original music as a leader/co-leader, it is an immense pleasure to record music that is not my own. Hero Trio pays tribute to several of my greatest influences and inspirations such as Charlie Parker, John Coltrane, Sonny Rollins, Lee Konitz, Ornette Coleman, Keith Jarrett, Johnny Cash, and Stevie Wonder. They have all played such a strong role in helping me to see music as a magical force that binds humanity.'