Mike Stern/Bill Evans Band feat. Gary Grainger & Dennis Chambers (USA)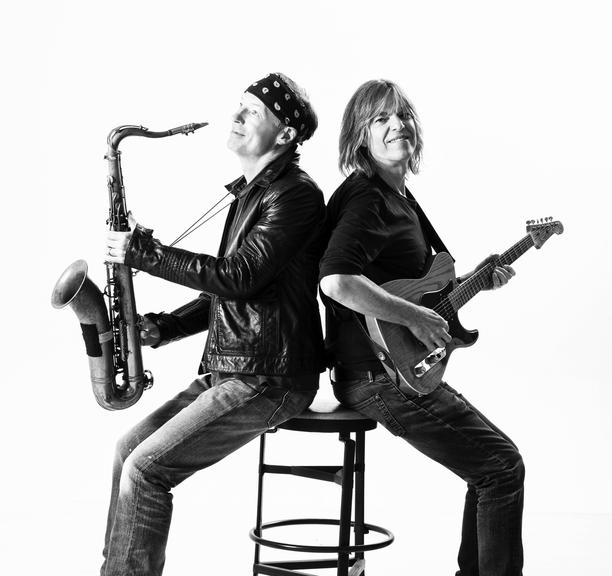 Mike Stern: guitar
Bill Evans: tenor, soprano saxophone, fender rhodes
Gary Grainger: bass
Dennis Chambers: drums
We start the live-stream (real time, stream is not on demand!) about 1/2 h before the show starts. By clicking on "Now Live" a window opens, where you can watch the concert free of charge and without any registration. If you want, you can support this project with "Pay as you wish". Thank you & welcome to the real & virtual club!
Mike Stern and Bill Evans have a history that goes back to 1981 with Miles Davis.
Miles asked Bill, who was playing with Davis at the time, to recommend another guitar player for the band and Bills suggestion was Stern. They toured and recorded together with Davis until Bill left the band in 1984 to join John McLaughlins' new Mahavishnu Orchestra.
Stern went on to play and tour with his own groups and Bill started touring with his own groups beginning in 1989. It wasn't until 2013, thirty-two years later, that Stern and Evans decided to take to the stage together again to form the Mike Stern / Bill Evans Band. Since 2013, they have toured together all over the world.
It is an explosive combination of like- minded musicians who have an energy and history together that create a very exciting show. Between both of them, there are almost fifty solo recordings.
One reviewer stated "this is cutting edge music that defies boundaries. They have a special chemistry between them. Whether its jazz, rock or soul , these guys can do it all at the highest level. Outstanding. "
http://www.mikestern.org/
http://www.billevanssax.com/