Mamma Fatale / La Sonora (A)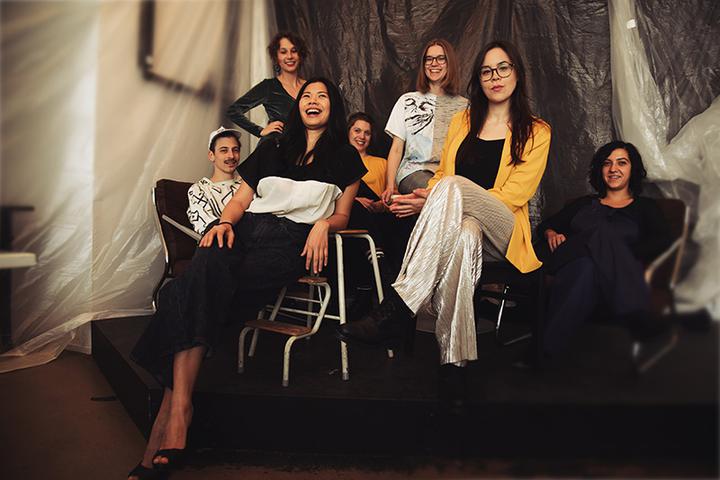 Mamma Fatale
Daniela Gschirtz, Gizem Kus: vocals
Margit Gruber: electronics
Victoria Pfeil: soprano saxophone
Tzu-Min Lee: keyboards
Sarah Brait: bass
Michael Naphegyi: drums
La Sonora
Laura Valbuena: alto saxophone, clarinet
Juan Felipe Pulido Alonso: piano
Maria Villagalindo: vocals
Ruben Ramirez: timbales, güira
Lorenzo Gangi: congas, tambora
Michael Seyfried: drums, bongos
Alex Valdes: trumpet
Daniele Giaramita: trombone
Eduardo Martin: trumpet
Nicole Gomez: bass
Amelia Bernal, Jocsan Mendoza, Juan Lopez: vocals
We start the live-stream (real time, stream is not on demand!) about 1/2 h before the show starts. By clicking on "Now Live" a window opens, where you can watch the concert free of charge and without any registration. If you want, you can support this project with "Pay as you wish". Thank you & welcome to the real & virtual club!
Sorry this part has no English translation
jazzfloor.urban.salsa

MAMMA FATALE ist ein Gefühl, ein Erlebnis: Zelebriert wird groovige und tanzbare Popmusik – ausschließlich in Eigenkompositionen. Ein reines Vergnügen – mit viel Tiefgang! Gleiches gilt im Act II auch für Salsa, Merengue, Cumbia: La Sonora, die derzeit wohl angesagteste Latin Band Wiens, gastiert live im Porgy & Bess. Jung und am Puls der Zeit!
Eine Veranstaltung der Jeunesse
https://porgy.at/events/series/78/
https://www.jeunesse.at/programm/veranstaltungsdetails/mamma-fatale-la-sonora
https://mammafatale.com/
https://www.facebook.com/salsalasonora/