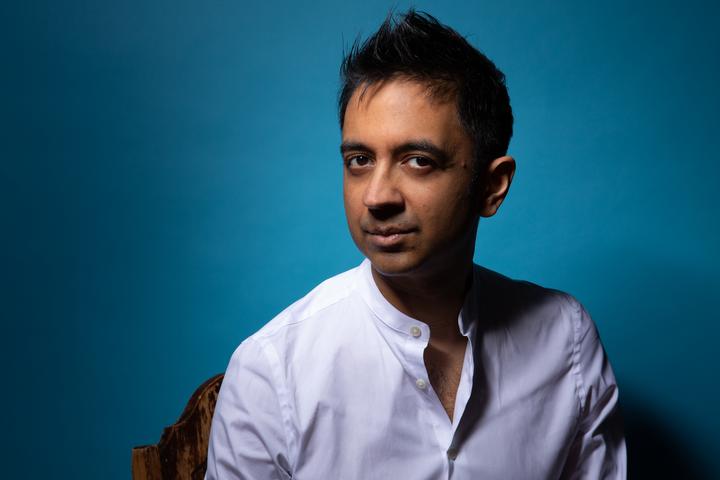 Vijay Iyer: piano
Linda May Han Oh: bass
Jeremy Dutton: drums
We start the live-stream (real time, stream is not on demand!) about 1/2 h before the show starts. By clicking on "Now Live" a window opens, where you can watch the concert free of charge and without any registration. If you want, you can support this project with "Pay as you wish". Thank you & welcome to the real & virtual club!
Across Europe in the Autumn of 2021, the Vijay Iyer Trio performed music off his trio album Uneasy, released by ECM Records. Playing to sold-out venues and jazz festivals in Berlin, Mannheim, London, Rome, Istanbul, and Barcelona, the group was met with an exuberant response by the audiences and the press alike. London Jazz News spoke of an "extraordinary gig", The Blue Moment called the group at "the peak of their art" and the German daily Mannheimer Morgen concurred, going as far as calling Vijay's band "the new standard when it comes to piano trios". Reviewing Vijay's performance at the Berlin Jazz festival, the Tagesspiegel called the pianist's musical concept and the trio's interaction "none other than impressive", while the FAZ observed the pianist "operating as emotionally and sensually as one imagines a combination of Fats Waller, Thelonious Monk, and Keith Jarrett would", drawing the conclusion that "with Vijay's trio, there's magic at play".