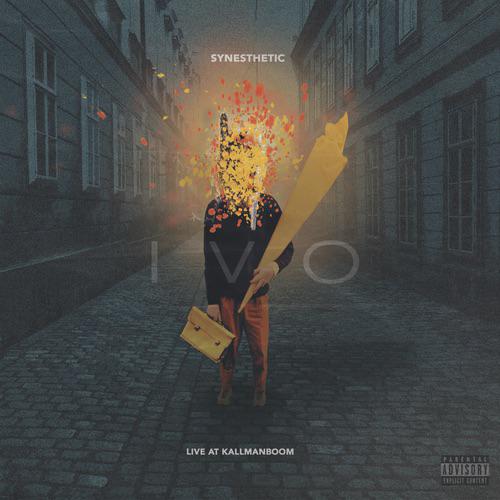 Vincent Pongrácz: clarinet, vocals, sampler, electronic
special guest: Peter Rom: guitar
We start the live-stream (real time, stream is not on demand!) about 1/2 h before the show starts. By clicking on "Now Live" a window opens, where you can watch the concert free of charge and without any registration. If you want, you can support this project with "Pay as you wish". Thank you & welcome to the real & virtual club!
• The eccentric fictional character Synesthetic Ivo is played by the clarinetist and composer Vincent Pongracz. Dadaistic raps and invented words which celebrate a modern musical nihilism in an outlandish and humorous manner are Synesthetic Ivo's trademark. In the debut album "1V0" and the attached music video "YHLD" he opens a door to experimental contemporary Hip Hop that stays wide open in his performances.
The new album Live at KallmanBoom was released in September 2021.
Zitat C. R.:
»Sounds like a mix of J. Dilla on crack, Woody Allen on speed and Dorian Concept on opiate.« (Pressetext)
https://www.synesthetic-music.com/ivo