Guido Spannocchi (A/GB/I)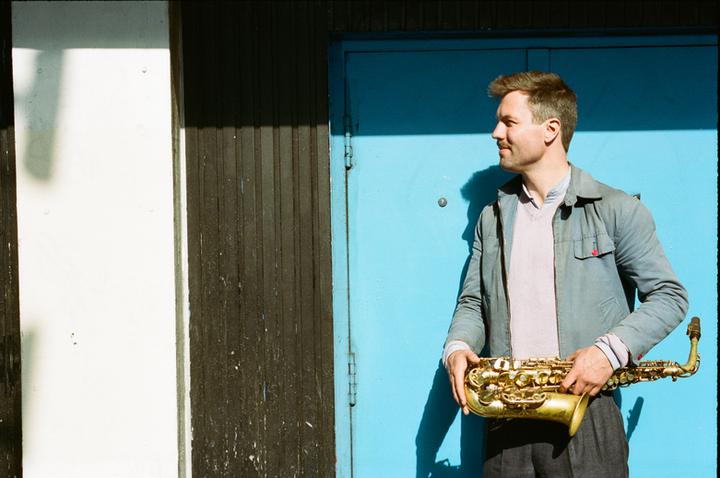 Guido Spannocchi: alto saxophone
Danny Keane: piano
Ruth Goller: bass
Pete Adam Hill: drums
We start the live-stream (real time, stream is not on demand!) about 1/2 h before the show starts. By clicking on "Now Live" a window opens, where you can watch the concert free of charge and without any registration. If you want, you can support this project with "Pay as you wish". Thank you & welcome to the real & virtual club!
Spannocchi has gathered an all-star group for his fifth studio album featuring the talents of Jay Phelps on trumpet who is known for his work with Amy Winehouse, Reuben James, Soweto Kinch, Moses Boyd, Shabaka Hutchins and many more, tenor saxophonist Sylvie Leys a Berklee alumni and George Garzone protegée is a fixture on the Parisian scene, Robert Mitchell who features on wurlitzer and piano is probably one of the UKs most important keyboard players and renowned for his work with Jean Toussaint, Steve Coleman, and most recently with his own project True Think, bassplayer Michelangelo Scandroglio is Italy's next generation Umbria Jazz price winner and current sideman of Enrico Rava, Logan Richardson, Seamous Blake as well as many of the new Italian generation such as Emanuele Filippi. Tristan Banks is UKs No1 session drummer and has toured the world with the likes of Roy Ayers, Steve Winwood, Beverly Knight and Marcos Valle just to name a few.
The singles "Cafezinho", "A walk in Yoyogi Park" and "Nighttime in Soho" are enjoying regular airplay on JazzFm thanks to Chris Philips: "The singles are great, i can't wait for the full album" the tunes are equally prominent on Worldwide Fm thank to the various shows by Tina Edwards, Charles Vaughan, Jay Phelps and Alabaster dePlume.
Recorded at London's tastemaking hub the Total Refreshment Centre by Kristian Craig Robinson, Jordan Parry and Raphael Spannocchi the release was mixed at Fondle Studios Munich and Audiomanufaktur Vienna and mastered at BlackBay Studios Scotland.
"Perihelion" is Spannocchi's most ambitious work weaving lush melodic lines with subtle interplay and generous arrangements all being first takes and no edits this album is as truthful to Jazz tradition as it is modern in sound and composition.