Elis Noa 'I Was Just About to Leave' (A)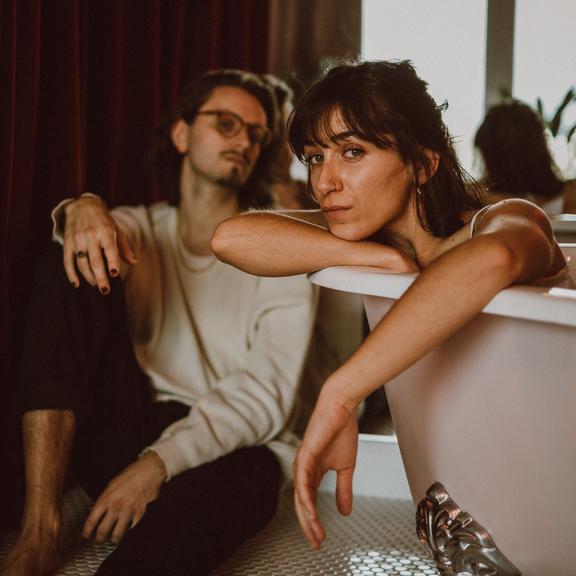 Elisa Godino: vocals, keyboards
Aaron Hader: saxophone, bass synthesizer
Eva Moreno: vocals, keyboards
Ines Kolleritsch: vocals, percussion
Isabel Goller: harp
Raphael Lanthaler: drums, sampling
Album Release Show
We start the live-stream (real time, stream is not on demand!) about 1/2 h before the show starts. By clicking on "Now Live" a window opens, where you can watch the concert free of charge and without any registration. If you want, you can support this project with "Pay as you wish". Thank you & welcome to the real & virtual club!
Viennese electronic-soul duo ELIS NOA - Aaron and Elisa - met during their time at music university.
The duo makes music in search for honest reflection of their lives and as an expression of their constantly evolving artistic process and identity.
ELIS NOA's sound ranges from pop to contemporary RnB, all the way to future soul. The intimacy and depth of their songs make you sit up and pay attention, the sound is soulful and elegant, but also honest and raw and will definitely not leave you unmoved.
After two EPs ,"High EP" (2017) and "Love Letters EP" (2019) and performances across Europe, they released their debut album "What Do You Desire?" in 2020.
Their second LP is scheduled for release in Spring of 2022.