Raphael Wressnig & the Soul Gift Band (A/I)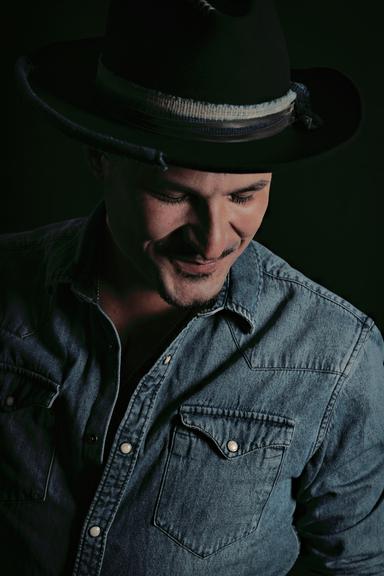 Raphael Wressnig: hammond B3 organ, vocals
Enrico Crivellaro: guitar
Hans-Jürgen Bart: drums
We start the live-stream (real time, stream is not on demand!) about 1/2 h before the show starts. By clicking on "Now Live" a window opens, where you can watch the concert free of charge and without any registration. If you want, you can support this project with "Pay as you wish". Thank you & welcome to the real & virtual club!
Sorry this part has no English translation
"From New Orleans-Type Funk to Soul and Rhythm & Blues"
Old-School trifft auf New-School und sein Sound vermengt authentisches Blues-Feeling mit zeitgemäßer Funkiness. Raphael Wressnig repräsentiert eine Schnittstelle zwischen Soul, Blues und Funk-Rhythmen. Aber was so unheimlich groovig, funkig, soulig, bluesig klingt und das Bewusstsein im Nu auf: "Good Times" programmiert, braucht exzellente Musiker, die sämtliche Stile im kleinen Finger haben. Seit Jahren tourt Raphael mit Gitarristen Enrico Crivellaro und Drummer Hans-Jürgen Bart. Sie verknüpfen zeitgemäßes Rhythmusgefühl mit rohen Roots-Sounds und zeigen wie viel Seele und Groove in modernem Soul, Funk und Blues stecken kann.
Raphael Wressnig ist durch sein einzigartiges, druckvolles Spiel auf der Original Vintage Hammond zum Inbegriff eines modernen Hammond-Organisten geworden. 6 Mal wurde der steirische Musiker bereits beim Critics Poll vom DownBeat-Magazin als "Best Organ Player of the Year" nominiert. "Soul Gumbo" ist in New Orleans entstanden (u.a. mit Walter "Wolfman" Washington, Grammy-Gewinner Jon Cleary, Stanton Moore und Funk-Pionier und Gründer von "The Meters", George Porter, Jr.) und für das Album, "Chicken Burrito" stand Wressnig mit dem legendären Drummer James Gadson (Bill Withers, Quincy Jones, Paul McCartney, D'Angelo, Eddie Harris uvm.) in Los Angeles im Studio.
"...der momentan coolste Hammond-Master..." (Jazzthing)
"Oh yes, Raphael plays a dynamic brand of B-3, his passion commensurate with his technique and his creative intelligence. He's a high-voltage dynamo but also a musician of surprising delicacy and self-reflection. Call him one of the finest blues/jazz/soul B-3 operators anywhere." (Downbeat)
"It's 2021 most purely enjoyable blues listening experience" (Living Blues)
"It's a true organ trio effort smeared in fat and grease - no fakery. Uncommonly adept at the art of nailing down funk rhythms, this international threesome infuses groove music with elements of jazz, blues, R&B, soul and gospel as if they'd found the Holy Grail to be the early-1970s, cross-genre funk of Jimmy McGriff. Suggestive of McGriff, but with a modern approach, Wressnig changes the tones and drawbar setting throughout a song and deals from a deck of Jimmy Smith-inspired R&B lines, hooks and licks.The fortyish Graz resident displays tremendous spirit and keen musical intellect as he accentuates the natural beauty of the Hammond." (Downbeat)
http://www.raphaelwressnig.com