Christian Sands Trio (USA)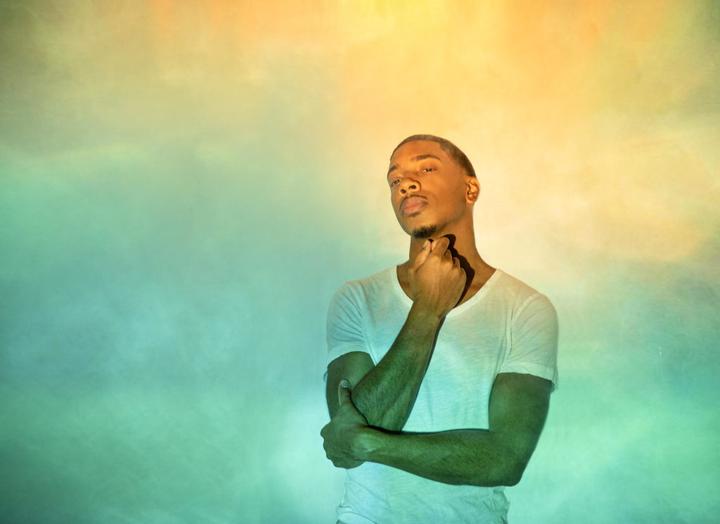 Christian Sands: piano
Philip Norris: bass
Ryan Sands: drums
We start the live-stream (real time, stream is not on demand!) about 1/2 h before the show starts. By clicking on "Now Live" a window opens, where you can watch the concert free of charge and without any registration. If you want, you can support this project with "Pay as you wish". Thank you & welcome to the real & virtual club!
Christian Sands hails originally from New Haven, Conn., which among other things is a port city on Long Island Sound. That detail sheds some small but useful light on Be Water, his reflective new concept album, which arrives on Mack Avenue on May 22.
Sands, a pianist of crisp assurance and a composer of ever-broadening scope, made the album in a philosophical frame of mind. He'd grown up idolizing actor and martial artist Bruce Lee, whose most iconic saying — first expressed in an episode of the ABC crime series Longstreet — extols the power and malleability of water.
During a two-year residency in Shanghai organized by Jazz at Lincoln Center, Sands reconnected with Lee's inspiring example, seeking to apply it to his music. "I was trying to practice being more open, more free, more flexible than I usually am," he says in a press statement. "Through that I started to have this awareness of just how much water was all around me."
That realization ripples throughout Be Water, a suite-like set of new compositions with titles like "Stream," "Crash" and "Still." The title track, featured here as a WBGO premiere, opens with a sample of Lee's exhortation. Then comes an annunciatory horn fanfare, before the band drifts into a polyrhythmic Afro-Latin groove.
The fluid rhythm, in 12/8 meter, neatly supports the message of the song. It's also a fine showcase for the effortless hookup Sands has with bassist Yasushi Nakamura and drummer Clarence Penn, the core players on the album. For this and several other tracks, their ranks are augmented by trumpeter Sean Jones, trombonist Steve Davis and saxophonist and bass clarinetist Marcus Strickland.
Elsewhere on Be Water, Sands engages in duologue with guitarist Marvin Sewell; on "Be Water II," he enlists a string quartet, orchestrated by Miho Hazama. As a whole, the album — Sands' third full-length release, following Facing Dragons in 2018 — presents an impressive range of instrumentation and style.
It's also the latest expression of what has become a full plate of activity. Sands serves as creative ambassador for the Erroll Garner Jazz Project, a role he inherited from the late Geri Allen.
And after serving as musical director of the Monterey Jazz Festival on Tour, which was featured last year in an episode of Jazz Night in America, Sands will be Artist-in-Residence during the 2020 edition of the fest.
http://www.christiansandsjazz.com/