Blue Bird 2022 w/ Julie Odell (USA) / Werckmeister (A) / Chartreuse (GB) / Black Country New Road (GB)
sold out !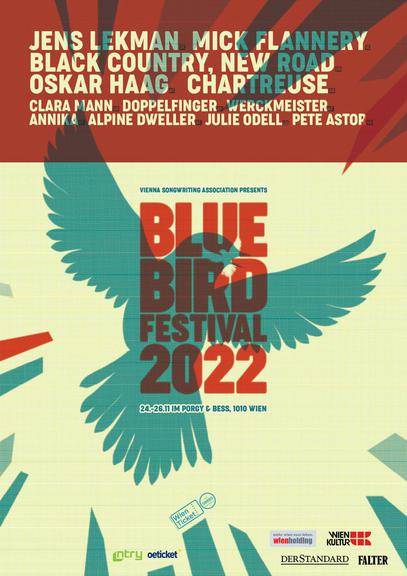 Julie Odell / Werckmeister / Chartreuse / Black Country New Road
We start the live-stream (real time, stream is not on demand!) about 1/2 h before the show starts. By clicking on "Now Live" a window opens, where you can watch the concert free of charge and without any registration. If you want, you can support this project with "Pay as you wish". Thank you & welcome to the real & virtual club!
https://www.songwriting.at/event/blue-bird-festival-2022/