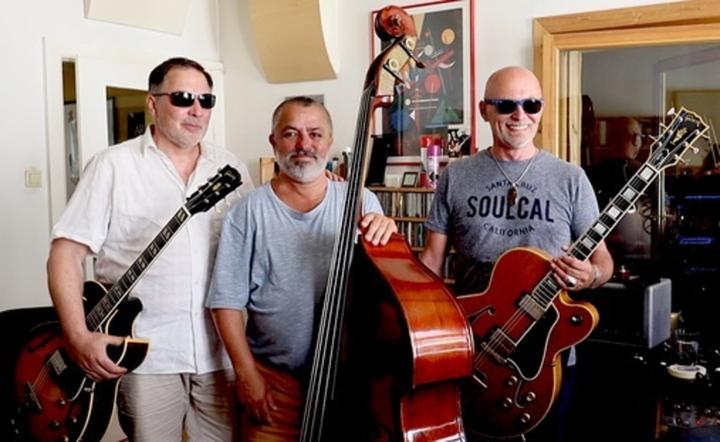 Andy Bartosh: guitar 
Martin Spitzer: guitar 
Joschi Schneeberger: bass
We start the live-stream (real time, stream is not on demand!) about 1/2 h before the show starts. By clicking on "Now Live" a window opens, where you can watch the concert free of charge and without any registration. If you want, you can support this project with "Pay as you wish". Thank you & welcome to the real & virtual club!
The "Combo Simpatico" is a special little band. It consists of the two outstanding guitarists Andy Bartosh & Martin Spitzer, the deep rhythmic heartbeat of the band contributes Joschi Schneeberger on double bass. The interplay of the three must be heard - soulful, relaxed, light-footed and virtuosic.
The program includes titles from the Great American Songbook, tunes by JJ Cale, the Beatles and others, as well as original pieces by Andy, Martin and Joschi. The music moves loosely between the styles of jazz and popular music.
https://www.bartosh.at/combo-simpatico