KlezMORE 2021 – Steve Gander & Friends feat. Sistas Chor 'A Tribute To Leonard Cohen' (A/GB)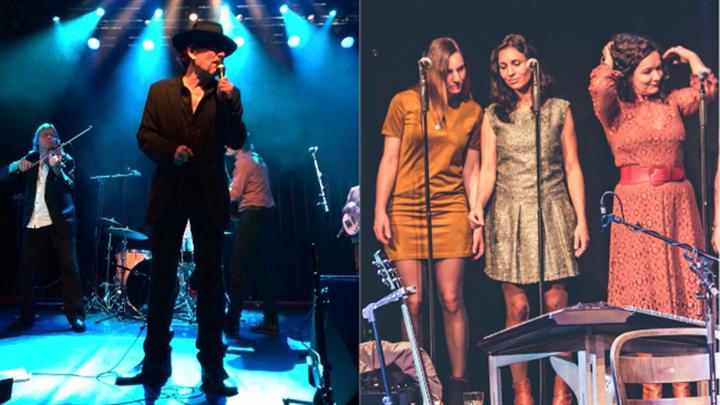 Steve Gander: vocals, guitar
Otto Lechner: accordion, keys
Gernot Feldner: guitar
Wolfgang Schirl: bass
Adula Ibn Quadr: violin
Franz Haselsteiner: accordion
Daniel Klemmer: drums
Meena Cryle, Mary Broadcast, Anja Wiesinger: vocals
We start the live-stream (real time, stream is not on demand!) about 1/2 h before the show starts. By clicking on "Now Live" a window opens, where you can watch the concert free of charge and without any registration. If you want, you can support this project with "Pay as you wish". Thank you & welcome to the real & virtual club!
Sorry this part has no English translation
Vor fünf Jahren hat Leonard Cohen diesen Planeten verlassen. Aber nicht nur durch das 2019 postum erschienene Album "Thanks For The Dance" erscheint seine Musik, in ihrer einzigartigen Mischung aus Spiritualität, dem unerschrockenem Vermessen der human condition und zutiefst menschlicher Triebe, so lebendig wie eh und je. Das gute alte Wien ist dabei mit einem Verband von Musiker_innen gesegnet, die es vermögen, Cohens Songs in ihren subtilen Eigenarten zu erfassen und für einen Abend, für ein Konzert, auf ihre eigene Art zum Schwingen zu bringen. Genau, die Rede ist von Steve Gander und seinen hochmusikalischen Friends, die es samt den Stimmen des Sistas Chor schon dreimal im Kontext des KlezMORE Festivals vermochten, diesem ein umjubeltes Highlight zu verschaffen. Was definitiv nicht Nichts ist, kann mensch doch am Covern von Cohen gründlich scheitern.
Eine Veranstaltung von KlezMORE
http://www.stevegander.net/
http://klezmore-vienna.at/