Scatter The Atoms That Remain feat. Gary Bartz (USA)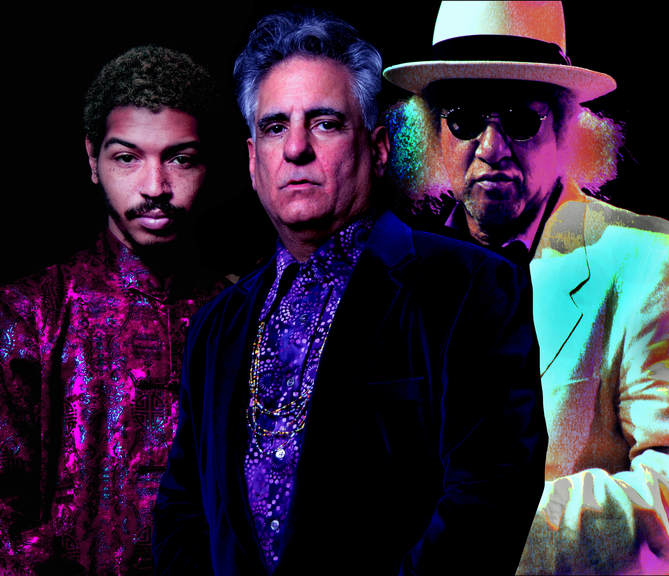 Franklin Kiermyer: drums, leader
Davis Whitfield: piano, musical director
Geraud Portal: bass
Gary Bartz: alto saxophone
We start the live-stream (real time, stream is not on demand!) about 1/2 h before the show starts. By clicking on "Now Live" a window opens, where you can watch the concert free of charge and without any registration. If you want, you can support this project with "Pay as you wish". Thank you & welcome to the real & virtual club!
According to the Merriam-Webster dictionary, the act of emancipation is "to free from restraint, control, or the power of another, especially : to free from bondage or to free from any controlling influence (such as traditional mores or beliefs)."
According to Wikipedia, "Emancipation is any effort to procure economic and social rights, political rights or equality, often for a specifically disenfranchised group, or more generally, in discussion of such matters"
These definitions speak to the bondage imposed by others, vivid proof of our need of compassion. Emancipation can also mean to free our spirit, soul or true nature. To free ourselves from the concepts and habits that hold us back is to be fully emancipated. That freeing-of-the-soul is music's greatest purpose.
Spirit and magic - what lies beyond mere intellect. The soul - the heart - the qualities that set us free ... this transformative power of music is what SCATTER THE ATOMS THAT REMAIN is all about. Music can open our hearts. That's the purpose of this band. Our goal is to rest in that openness and let go. The more we practice this, the more our natural faith develops. The music finds its strength in that. That's what we want to share.
"... a sense of shared catharsis through music that is at once majestic, ferocious, and relatable ... the words "ecstasy" and "ecstatic" appear almost predictably, but sometimes a word is just right. Scatter The Atoms That Remain channel the kind of beautiful, disciplined intensity exemplified by the late John Coltrane. This type of universal, non-denominational spirituality simply feels good." Jazz At Lincoln Center